Troika is a renowned art collective which brings together three extraordinary artists. The three are close friends with their own successful careers who have chosen to collaborate on a series of projects devised around their passion for

Troika's mixed media compositions translate seamlessly into vibrant limited editions.
Make an impact with gold leaf
Troika's vibrant mixed media compositions translate seamlessly into limited editions. The extraordinary impact of these works has then been enhanced by gold leaf, which is applied by hand to each individual piece.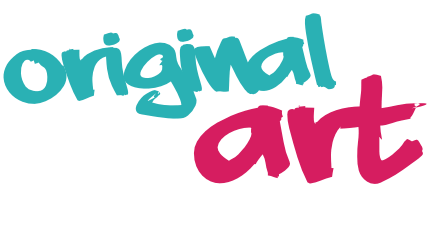 Troika work together on every canvas and liken the experience to playing in a band where the guitarist, singer or drummer may be taking the lead at a particular moment, but they are still creating the music together. They are inspired by styles and techniques from art history as well as by current, urban trends. Many of the references we see in their paintings are inspired by graffiti or street art that they have captured whilst exploring cities around the world, and they combine these elements within their work. This dynamic, ultra-modern collection of mixed media originals demonstrates their extraordinary talent, imaginative prowess and technical creativity.
Defiance
Original on Box Canvas, 47 X 39"
Once Upon a Time
Original on Box Canvas, 59 X 39"
Magnetise
Original on Box Canvas, 24 X 24"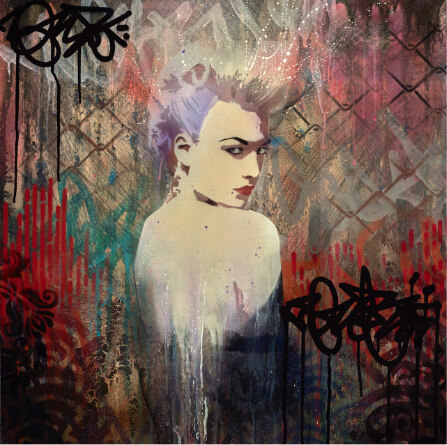 Burn My Shadow
Original on Box Canvas, 24 X 24"