We are thrilled to introduce a show-stopping celebrity portrait from artist, photographer and artisan printmaker Nuala Mulligan.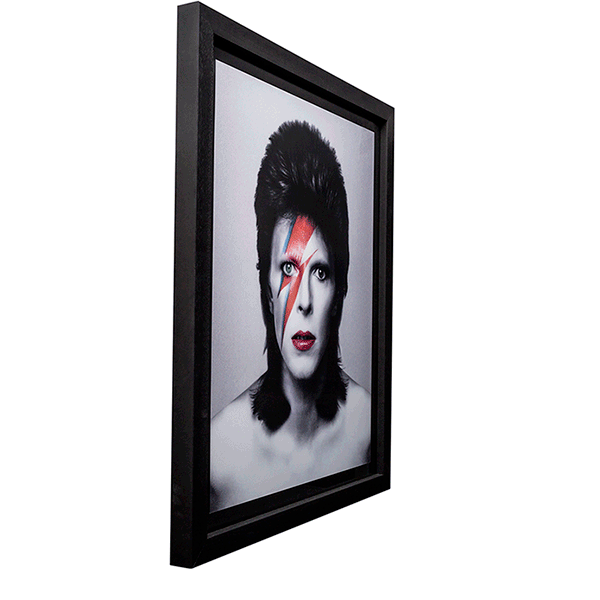 Nuala has chosen to create this fascinating take on one of David Bowie's most iconic incarnations as a lenticular artwork. This pioneering technique creates an illusion of depth, giving the effect of change and movement when viewed from different angles – an inspired way to portray a man who was himself a master of transformation.
Aladdin Sane
Limited Edition of 125, 24" x 30", Price: £1,295
"It's beauty in darkness; beauty in light; it's a reflection of yourself and everything around you. Beauty is something that comes from within. Strong inner beauty forces its way out, surfacing into light, reflecting. It is the beauty in the strength of confidence that a model exudes when in front of the camera. The dance begins between the photographer, the camera and the model"
Other works available from Nuala Mulligan