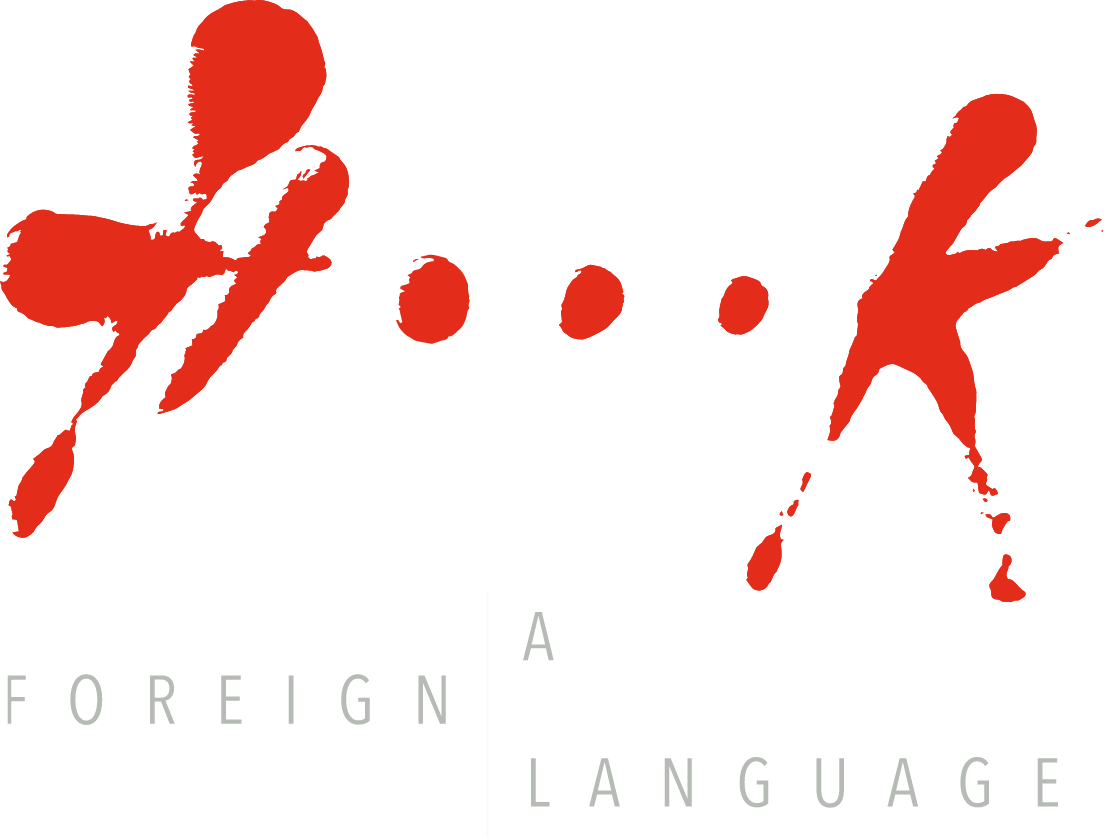 Inspired by two of Christian's great passions, scientific history and cultural exploration, these new signed limited editions offer a complex and fascinating tribute to one of the foremost artists of his generation.
The Newton Series
In these three pieces, Christian has turned to science to explore energies within colours. They are taken from his Newton Series, so named because our modern day grasp of light and colour begins with Issac Newton, the first to understand the rainbow and the prism.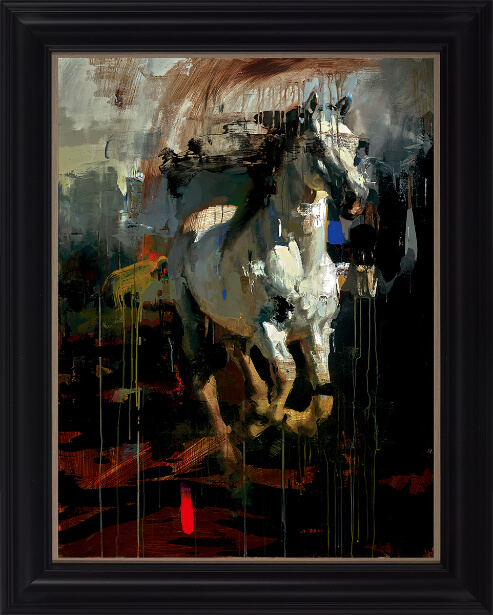 Two Blues A
Canvas Limited Edition of 95 | 30" x 40"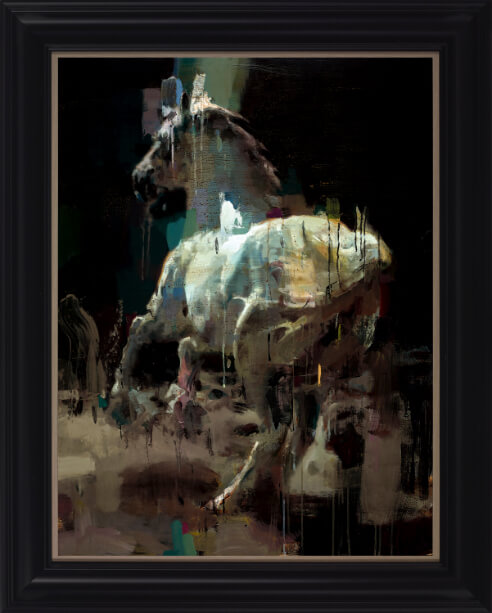 Two Greens
Canvas Limited Edition of 95 | 30" x 40"
Two Blues and an Orange
Canvas Limited Edition of 95 | 40" x 30"
With abstract patches of floating colour Christian explores the tension caused by juxtaposing certain shades to create drama and emotion in these dynamic works.
Collector's Portfolio
These three pieces are also available as a set in a magnificent Limited Edition Collector's portfolio, as an exclusive limited edition on paper of 49 plus 5 Artist's Proofs.
Limited Edition Collector's Portfolio
Two Blues and an Orange | 30" x 22"
Two Greens | 22" x 30"
Two Blues A | 22" x 30"
All Paper Editions of 49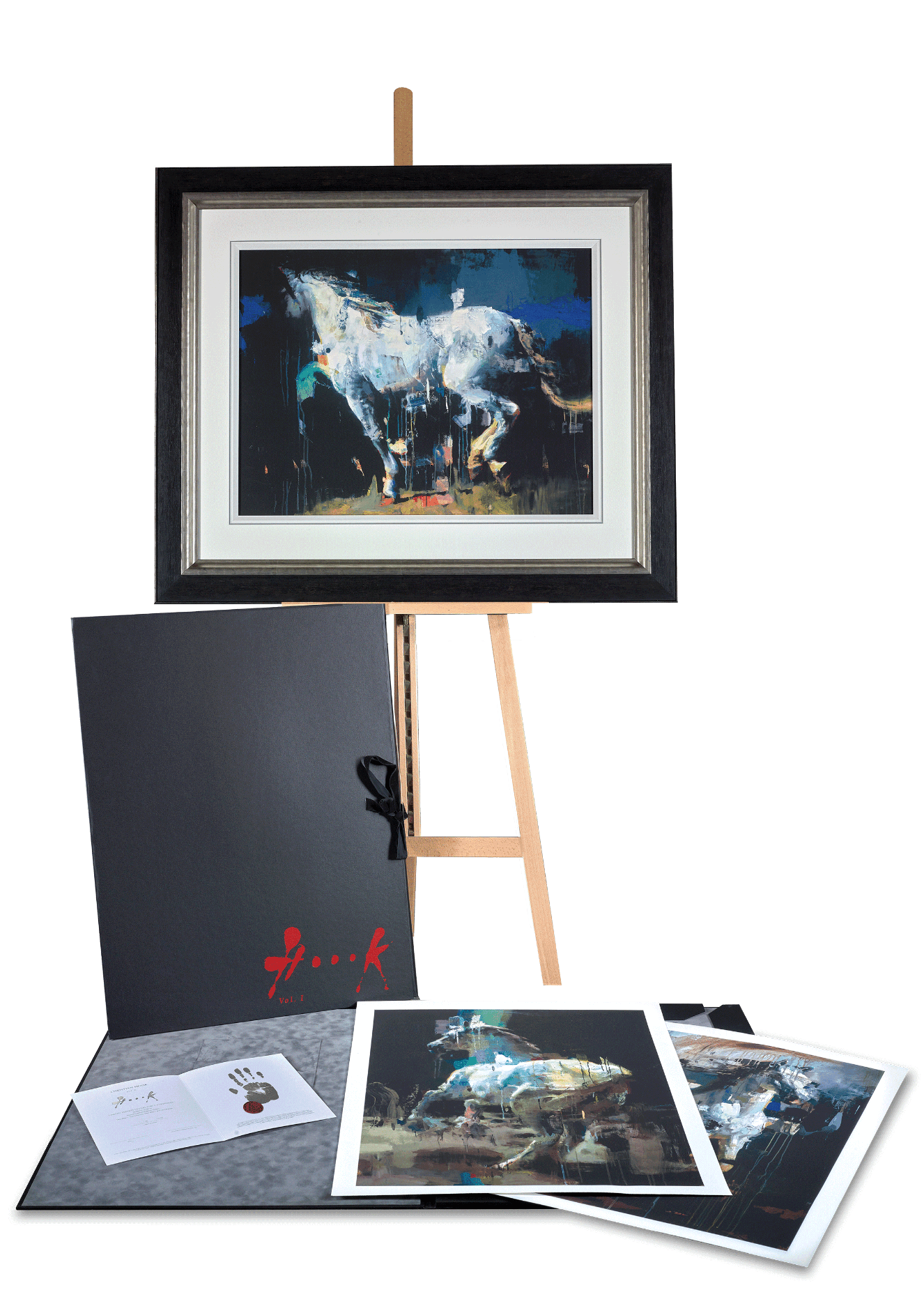 The portfolio is a lavishly presented collector's item, and comes with a Certificate of Authenticity and Christian Hook's traditional handprint and wax seal, hand embossed.
Watch a short film about Christian's inspirations behind the new collection
The Shodo Series
The ancient art of Shodo (calligraphy) uses minimal strokes of an ink-dipped brush to create Japanese characters. In this series, Christian has used the traditional tools of mulberry paper, Japanese horse hair brushes and kanji ink to create artworks reminiscent of kakejikus, the scrolls often found in Japanese tea rooms.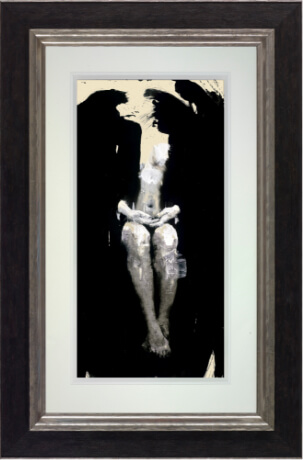 Kimono Negro I
Paper Edition of 49 | 16" x 32"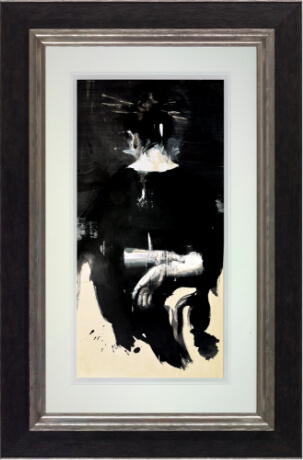 Kimono Negro III
Paper Edition of 49 | 16" x 32"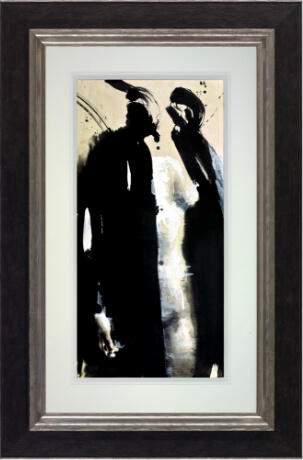 Kimono Negro IV
Paper Edition of 49 | 16" x 32"